Power And Love Ministry on Crowdrise
Click on the flyers right border below to preview the church information
Make your donations to Power And Love Ministry to help with our church building fundraiser.———————————————
Power and Love Ministry is a tax exempt organization located in Calimesa, California. Donations to Power and Love Ministry are tax deductible. This organization has been in operation for 15 years, which makes it slightly younger than other nonprofits in the state. Power and Love Ministry has slightly larger assets when compared to other nonprofits in California. This organization last reported to the IRS significantly less income than average compared to other nonprofits in California.
Tap The Givelify Now Sign Below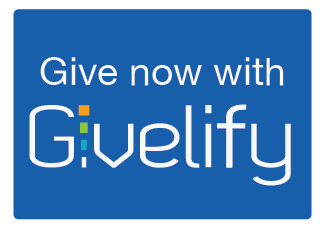 Make your donations to Power And Love Ministry to help with our church building fundraiser.———————————————
https://www.givelify.com/givenow/1.0/MjAxNzk=/selection
The full Gospel Church has been called to proclaim the Gospel Ministry for the whole Man.
This includes the Development of Man Spiritually, Physically, Mentally, Economically and Socially. Therefore God has Raised This Ministry.
1. To proclaim the gospel of Jesus Christ to the lost and encourage them to identify with the body through the local assembly.
2. To make disciples by the teaching of the Word, nurturing of the believer and training for the work of Ministry.
3. To encourage each believer to develop a prayer ministry privately and to faithfully participate in congregational intercessory prayer.
4. To help each disciple develope in his ministry gift, the spirit manifestation gifts and assimilate that person in the body.
5. To demonstrate Christ through our service to the community and support of missions to the world.
6. To promote both Christian and Secular Education for the mental (soulish) development of our children.
7. To create an atmosphere for worship to the Glory of God which includes praise, the Word, singing and giving.
8. To promote fellowship among the believers through small groups.
9. To encourage families to worship together in the spirit of unity, faith, love and power so that satan can not divide them.
10. To teach the Word of Faith which prepares one for eternal life, but also equips one to live the abundant life.
11. To call, train and develope people for multiple-staff ministry or to be sent out as Ambassadors for Christ.
Welcome to Power And Love Ministry, Michael W Lewis Senior Pastor, and Robert T Martin Sr Associate Pastor, It's Time to Go to Church! Do you feel lost, empty alone, heartbroken, even afraid? Do you hear the call to your soul to try Jesus but you don't know where to begin, where to go, who to turn to? Power And Love Ministry Invites you to "come and hear a man…" (St. John 4:29) who delivers the word of life and hope, peace and deliverance. A place where you can find rest for your soul. Jesus has declared, "upon this rock I will build my Church and the gates of Hell shall NOT prevail against it!0 (Matthew 16:18.) Jesus is coming soon! Don't be caught incomplete and not ready to receive Him…You CAN know Him in the pardon of your sins and find the Love, joy and peace you are seeking! It dosen't matter who you are, what you've done, where you've come from.. Jesus already paid that price for you. "COME AND HEAR A MAN… Ministries Support Our Video, Audio Ministry…and we are in need for support for our Church building facilities 5E3E3E73-A333-4E97-BEF0-62134209C77B.pdf